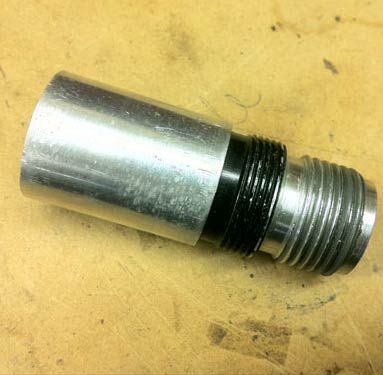 This thread adapter goes from Sovereign to Autococker barrel thread adapter originally came on the pictured Bad Boyz Toyz Sovereign.  It allows Autococker threaded barrels to be used on the Sovereign. It looks customs made, like someone recut the threads of an already existing adapter.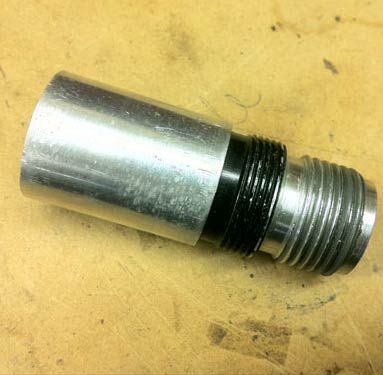 I'm not really sure what threads they started with but it does work.
It may have been a cocker to cocker sizer originally.
Shown on a BBT Sovereign I recently listed on the site:
http://www.baccipaintball.com/t932.html
Find this post on facebook at:
https://www.facebook.com/photo.php?fbid=493365144090799